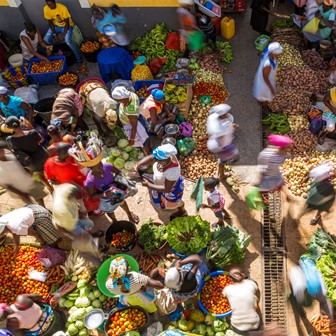 The Impact Taskforce (ITF) is a global initiative comprising businesses, investors and other institutions committed to harnessing investment for the good of people and the planet.
The world is at an inflection point. Our model for generating and sharing prosperity risks leaving people behind and failing to meet the rising pressures of climate change.

We all need to step outside our comfort zones to find a better way. Public finances on their own will not be enough. In these rapidly changing times, financial markets can – and must – be a force for good.
About
The world does not lack capital for investment, what it needs is direction.

The ITF, under the leadership of the G7 and with the support of the Global Steering Group for Impact Investment and the Impact Investing Institute, is uniquely placed to rise to the challenges surrounding the availability of information and short-termism in economies today. Our goal is the creation of better systems to stimulate the flow of investment that makes a difference.
Background
Reports
The ITF educates, fosters ideas and catalyses action. Our reports shine a light on key issues and actions under way around the world to place impact at the heart of investment and business decisions. We demonstrate the possibilities and make the case for initiatives that mobilise capital and direct it where it needs to go.
ITF Steering Committee and Workstreams
The ITF brings together leading practitioners to explore ways of measuring and accounting for impact, and to identify financial vehicles that can channel money at scale into investments that do public good. The ITF is formed of two interdependent and mutually supportive workstreams focused on harnessing the power of markets for a fair, inclusive and sustainable future.
Steering Committee
The Steering Committee provides the ITF with expert support, knowledge and insight into impact investment around the globe.
Impact Transparency
This workstream focuses on accelerating impact transparency, global harmonisation of reporting standards and integrity of all capital flows as key levers to achieve the Sustainable Development Goals and a Just Transition, including implications for SMEs and Emerging Markets.
Capital Mobilisation
This workstream supports the development of financial instruments and structures that can unleash investment to achieve the Sustainable Development Goals and secure a Just Transition.