Overview
The current momentum moving capital towards impact needs to be accelerated if we are to achieve a transition to a Net-Zero world in which no one is left behind. Mobilising more 'traditional' capital towards this end is the day's challenge.
We need solutions that reach beyond investment frontiers of private capital working alone and combine multiple sources of finance – public and private – and financial instruments. The use of the many tested tools that are already being applied to blend capital needs to be expanded.
While climate finance has galvanised attention, there is a growing consensus that a single focus on environment is insufficient. Addressing the socio-economic consequences of climate change will be essential to achieving Net Zero. A Just Transition approach, focusing on our planet and its people, and empowering local communities, is needed.
Reports
Mobilising institutional capital towards the SDGs and a Just Transition.
Moving capital at scale requires strengthening the participation of local actors, particularly across emerging markets, and recognising the inextricable link between climate and social impact strategies.
Workstream B Chair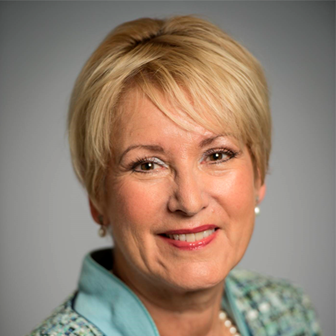 Senior Advisor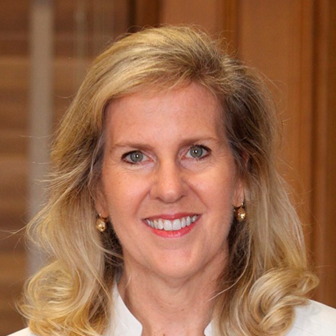 Laurie Spengler
Founder & CEO, Courageous Capital Advisors
LLC and Board Member & Lead Expert, Impact Investing Institute
Find out more »
Secretariat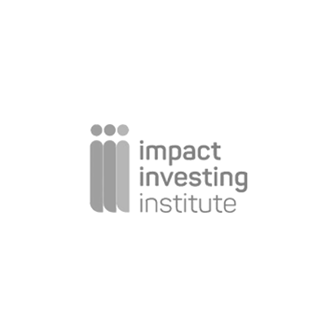 Impact Investing Institute
"The climate emergency underscores the scale and urgency of global challenges and human needs, even as we tackle COVID-19. Given the need to preserve our environment and bridge the social divide, impact investment and financing can accelerate innovation and scale solutions for a just society. We are encouraged by ITF's efforts in bringing together leaders in impact investing and reporting, to chart a path for governments and private capital to achieve fair and sustainable economies for all."

Eliza Foo

Director, Impact Investing

Temasek

"As more institutional investors approach us to develop climate aligned investment solutions, the "Just Transition Elements" provide a comprehensive approach for developing an investment offering across private and public markets where people and planet are equally important. In addition, within emerging and frontier markets the importance of the local perspective and voice to ensure inclusion and enhanced opportunities is key to the achievement of a Just Transition objective that builds positive change in a sustainable and long-term manner without leaving anyone behind."

Maria Teresa Zappia

Chief Impact and Blended Finance Officer, Deputy CEO

BlueOrchard Finance

"The co-creation of blended finance vehicles at scale presents a tremendous opportunity for true partnership and bridge building across organisational cultures with diverse objectives and perspectives. This is not easy work, but it is important work. A truly sustainable and inclusive world cannot be achieved without the deeper level of understanding and personal transformation which such demanding work brings. The work of the Impact Taskforce provides an excellent blueprint for the journey."

Olivia Dickson

Impact Investing Institute Board Member

Trustee Director of ShareAction

"The pandemic has exposed deep fissures in our shared economic and health systems, exacerbating persistent social and environmental challenges. There has never been a more urgent time for markets and governments to collaborate on new impact investment approaches to fix these broken systems and measurably improve the wellbeing of our communities and our planet."

Tracy Palandjian

Chief Executive Officer

Social Finance US

"AP4 supports the overall message in the report and recognizes the need for all actors to do more regardless of starting point. Our own ambition is to cut the portfolio CO2 footprint in half by 2030 (it was already halved between 2010 and 2020) and become net zero by 2040. We will also significantly increase new annual commitments to climate-related solutions over the coming years."

AP4
"Our contribution and commitment to enterprise growth and building of equitable societies, especially in emerging markets, can be accelerated if we transcend our comfort zones. We need to step out and step up and be intentional about co-designing effective partnerships that are committed to investing in and de-risking a diversified pool of SDG driven investment vehicles and instruments, suitable for emerging markets, and attractive enough to mobilize and unlock a continuum of blended capital flow especially from unprecedented sources."

Nathalie Gabala

Regional Head

West, Central, and North Africa, Mastercard Foundation

"This report provides a very usable approach to consider how we can combine climate impact, socioeconomic equity and local engagement in transactions – in a manner that still allows us to get transactions done.  Ninety One will be considering this approach as we assess whether an investment qualifies as a just transaction.  After all impact is only achieved when a transaction goes ahead."

Nazmeera Moola

Chief Sustainability Officer

Ninety One

"Generating capital flows at the scale necessary to deliver on the SDG's requires partnership between public and private sectors. Products and platforms are needed to bridge this financing gap. As this report highlights, building capital bridges must start with changes to today's public and private sector practices but can only be completed if both sides embrace this need to change and seek to lean in to close the gap."

Euan Marshall

Global Head, Investor Engagement Syndications

International Finance Corporation

"Impact investing has gained considerable momentum in recent years, which is a positive step when it comes to mobilising capital at scale. Collaboration between governments and investors will be key to ensuring that we have a net zero transition which tackles intertwined environmental and social challenges, particularly in developing markets. IIGCC is pleased to support the G7 Impact Taskforce, which is focused on developing the mechanisms needed to deliver this."

Stephanie Pfeifer

Chief Executive Officer

Institutional Investors Group on Climate Change (IIGCC)

"As we work together on an inclusive energy transition that achieves universal access to electricity and net zero emissions the Just Transition Elements provide an important approach to ensure that projects and investments meet the needs of  energy poor nations. The foundational considerations are well aligned with the Global Energy Alliance for People and Planet's mission to create green jobs and enable the productive use of power, ensuring equal opportunity for individuals, families

Ashvin Dayal

Senior Vice President, Power & Climate Initiative, The Rockefeller Foundation

Interim CEO, Global Energy Alliance for People and Planet
"The immediate interconnected challenges we face – climate change, ensuring social justice and health equity – have been magnified and are moving faster and with more momentum than anything we have ever encountered before. If we are to achieve a just transition and ensure a sustainable future for all, it is imperative that the private and public sectors and civil society work together to drive sustainable and equitable solutions at scale. That is why the ITF's work is critical to galvanising nations, investors, economies, policymakers, and individuals to focus squarely on rapid action for climate justice."

Audrey Choi

Chief Sustainability Officer

Morgan Stanley

"Mobilizing sustainable finance for climate is not only absolutely necessary it is also a very big business opportunity."

Marcus Svedberg

Investment Strategist

AP4

The need to shift capital at scale to achieve a just transition is urgent. We have – today – a brief window where we can choose to adapt, building an economy that provides opportunity for all and leverages the resources of the natural world in ways that can be sustained for future generations. The time to act is now. This transition will be challenging, even painful, but is absolutely achievable. As the work of the taskforce demonstrates, there are already ways to invest today that are simultaneously profitable and transformative, with more opportunities emerging on a daily basis.

Tim Macready

Chief Investment Officer, Brightlight Impact Advisory

Former Chief Investment Officer, Christian Super

"As part of the Biden Administration's Build Back Better World initiative (B3W), DFC is committed to prioritizing investments that narrow the global infrastructure gap, help tackle the climate crisis, drive job creation, support inclusive economic recovery, and advance gender equity and equality. As we pursue projects that mitigate and adapt to climate change, DFC will take into account the Just Transition Elements and the implications of our work at the nexus of the environment and social equity."

U.S. International Development Finance Corporation

"LeapFrog Investments applauds the findings of this important report. It articulates how the mission to tackle climate change depends on the parallel mission to eradicate poverty. 4 billion people in emerging economies are rising out of poverty and it's crucial they leapfrog to decarbonised technologies. The role of investors is vital in ensuring this just transition. Asset owners and managers need to commit to increasing overall exposures to emerging markets. Institutional investors need to ensure that environmental and social objectives are integrated in every investment. These are just two of the key recommendations of the report, which we wholeheartedly endorse. LeapFrog Investments will continue to support this pathway to a just transition, including launching investment vehicles that turn these insights into action, impacting hundreds of millions of people."

Andrew Kuper

Founder & CEO

Leapfrog Investments